Are you looking for your Next Scuba Diving Holiday? We've got your covered.
Before you start searching for your perfect SCUBA diving holiday it is important to realise what it is that you are looking for.
If you are an experienced diver then you probably know already what kind of diving you like the best.
But if you have never dived before or you only dive once in a while than maybe you can do your Open Water course and then Advanced open water courses while traveling.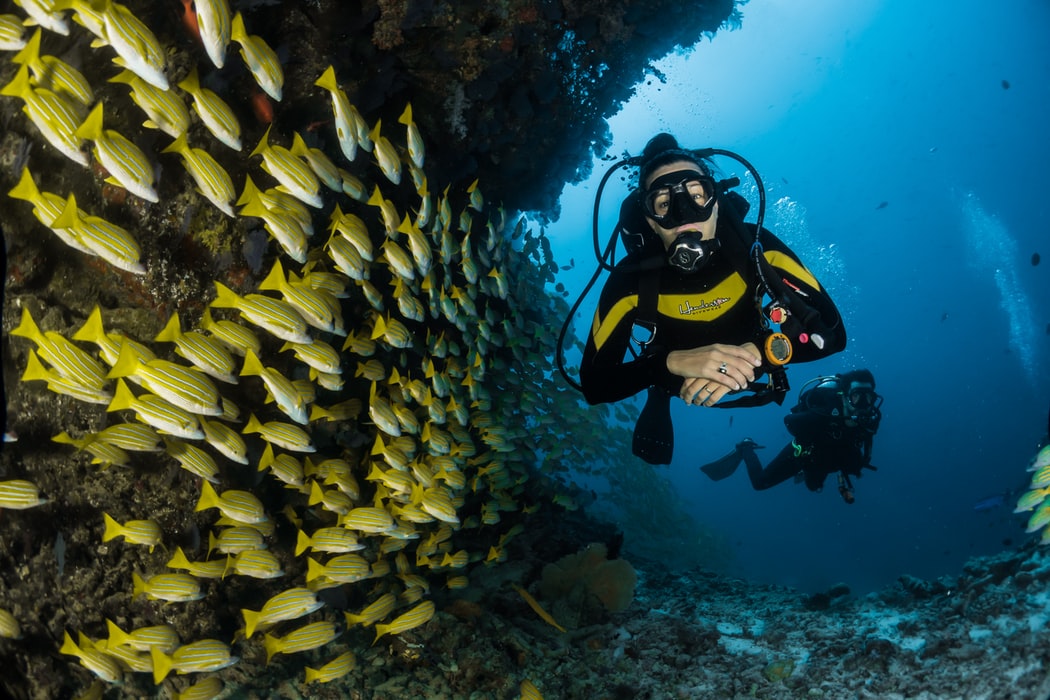 SCUBA Diving Holiday
There are many types of diving, varying from easy to extremely difficult. Some examples are:
Liveaboard Diving (Personally one of my favorite)
Day trip boat diving
Shore diving
Cave diving
Wreck diving
Technical diving
This article will only focus on 3 of those: live-aboard, day trip boat diving and shore diving.
LiveAboard Scuba Diving Holidays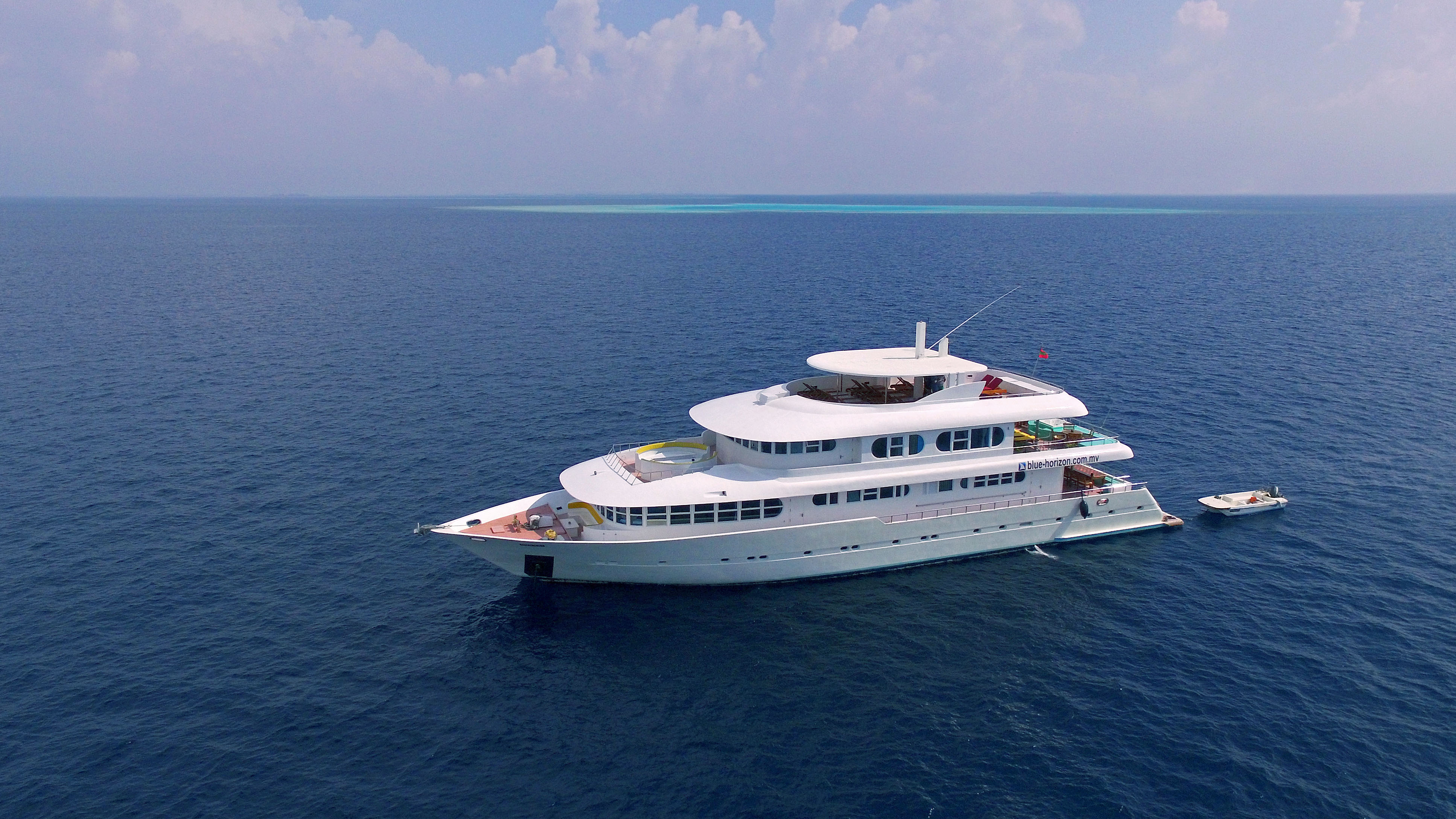 SCUBA diving on a live-aboard usually means lots and lots of diving.
Typical days contain of 3 to 4 dives per day however this totally depends upon the trip.
Depending on how many days you go, you can except to end up with 30 or 40 dives extra in your logbook.
When you dive on a liveaboard you are expected to be an 'experienced' diver, meaning that you should feel confident underwater.
There are of course liveaboards where even inexperienced divers are welcomed.
However, It is important to note that, if you are making 3 or more dives a day, you should keep track of all your dives and preferably dive with a diving computer.
Nitrox is another good solution to keep the nitrogen level in your body relatively low, making it safer for you to dive.
Live-aboard diving usually means the best diving with the biggest fish and the better coral reefs.
Because you have the possibility to go further from shore, you will experience the dive sites that are the most spectacular.
Expect a lot of dives, lots of sun bathing, great food and lots of sleep.
Be careful with the alcohol in the evening, don't drink and dive!
Liveaboard Diving Maldives
Since we're from Maldives. We have so many liveaboards in the Maldives.
In fact Liveaboard diving in the Maldives is one of the most popular way to dive.
Because you can explore the Maldives in a unique way. You can go to remote areas which aren't easily accessible via land.
And did I mention you can encoutner some of the world's best marine life in the waters of Maldives?
Hammerheads: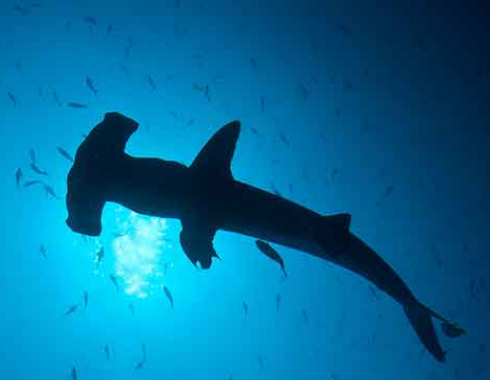 Tiger Sharks in Fuvahmulah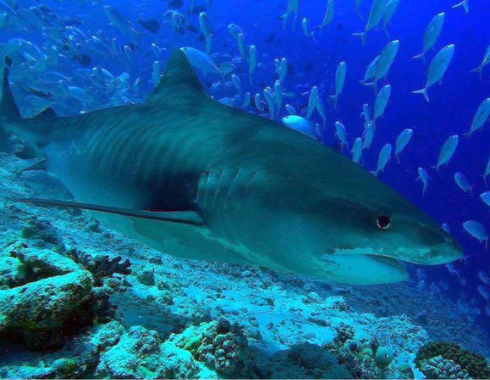 Manta Rays: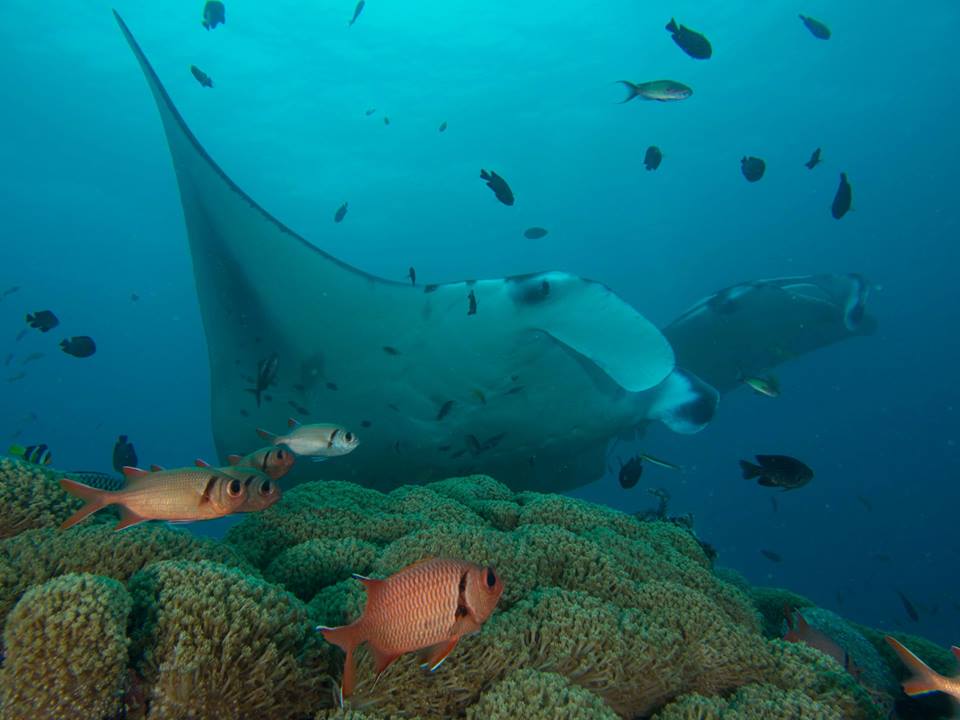 Book your Liveaboard Diving Trip in the Maldives.
Day trip boat diving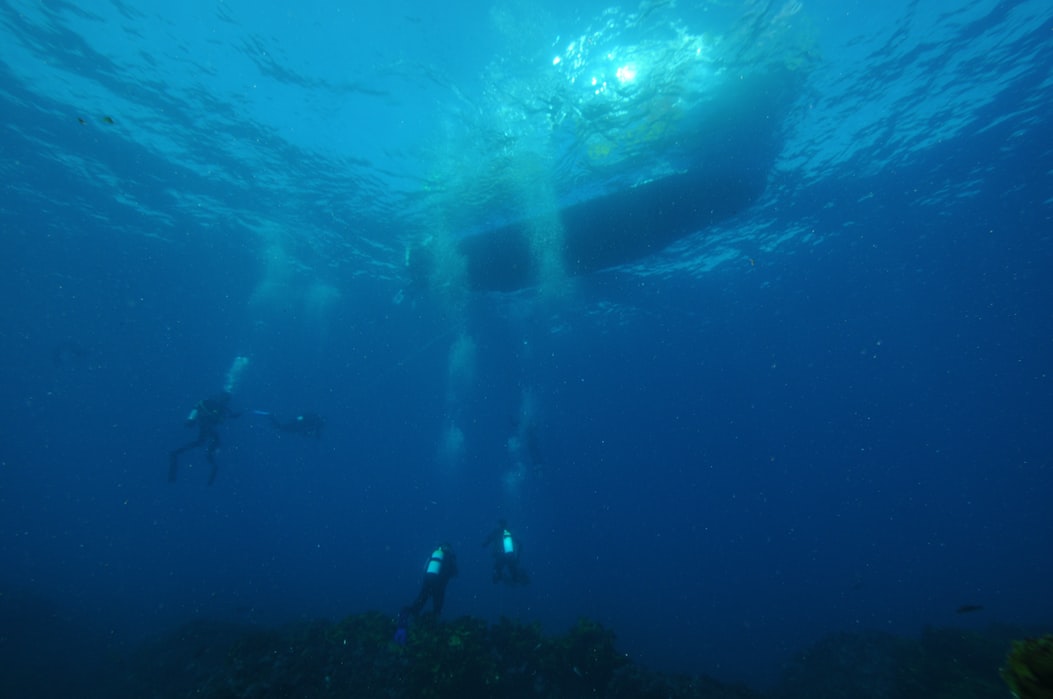 Difference from the live-aboard diving is that you start and return to shore every day or every few days, meaning that you normally don't sleep on the boat.
Day trip boat diving usually starts at the dive center where you will meet the staff and/or maybe drop off your gear.
The dive sites are usually not for away, dive centers try to be within the dive site with 1,5 hours.
Briefings are usually done before you reach the dive site, as well as setting up the equipment.
It is probably a good idea to set up your diving equipment before you reach open sea, this will prevent possible motion sickness; this also gives you the chance to fix anything in time if necessary.
The crew on a day trip boat usually consists of a captain and boat boys/girls, a tour leader, dive instructors and/or dive guides.
Depending on the location, you will either dive alone with your buddy or in a group with or without a dive guide.
Diving with a dive guide has several advantages and has proven to be more than useful.
Often you will dive twice or three times a day with surface intervals of 2 hours or less.
Sometimes it is possible to do night dives, certainly worth the experience.
Shore diving: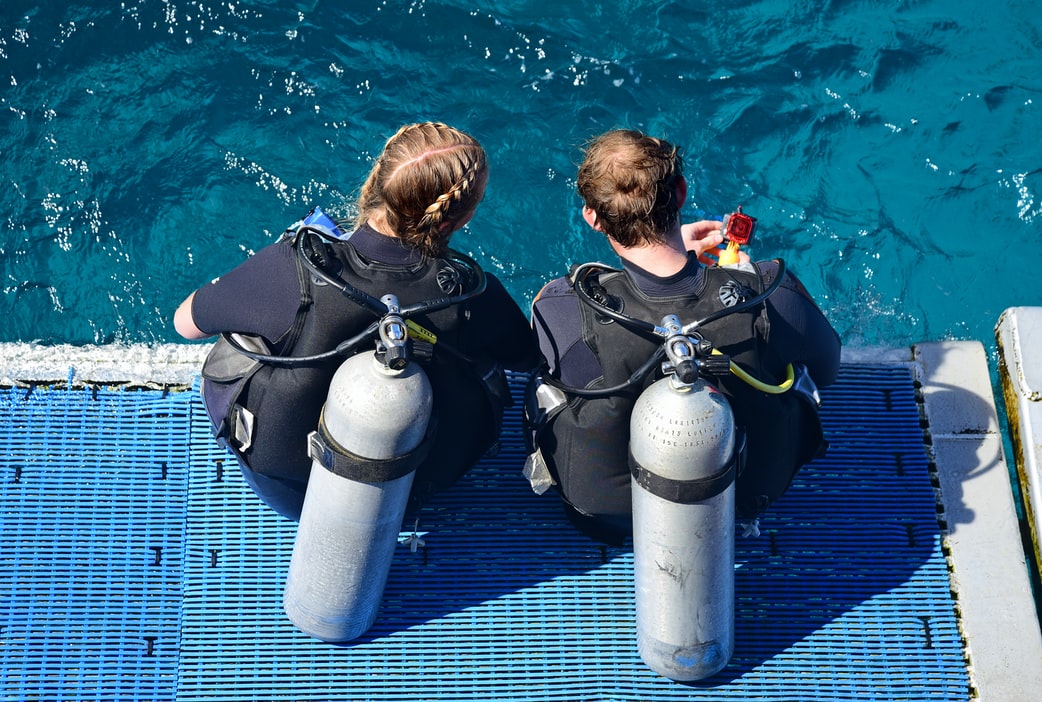 Shore diving is usually done by loading the equipment in a Jeep or truck and driving over land to the dive sites.
Although there are so called 'house reefs' that allow divers to walk in straight from the dive center.
The dive site is only a little walk or swim away from where you are dropped off and usually offers the same conditions as diving from a boat.
It is a good idea to ask for instruction on how to enter the water, considering possible waves and currents.
Expect to have diner during your surface interval in a restaurant close by the dive site.
Shore diving can be more intensive then boat diving because of walking on land with equipment or because of surface swims to the dive site.
However, shore diving takes up less time and gives you more freedom since you are not 'stuck' on a boat.
No worries for sea sickness either! It is also the cheapest option.
So how do you make your choose?
You will have to think about what it is that you are looking for.
If you are looking for a holiday just for diving and not much else than live-aboard diving is a great chose. (This one is my favorite, because it takes you places you cannot access while on land).
Liveaboard holidays usually offer great dive sites and lots of dives.
If you still want the freedom to do other things that just diving but still want the luxury of boat diving, then day trip boat diving is probably the best choice for you.
Day trip boat diving gives you the easy entry's (most of the times) and there is no need to walk with equipment (except to the dive platform).
Do know that even day trip boat diving usually takes up a day, although it is possible to day half a day.
Most of the times you will return to shore somewhere in the afternoon.
Shore diving offers you the ultimate freedom and gives you the opportunity to enjoy the environment and culture of the country you are staying in.
Drives to dive sites can be very exciting and highly enjoyable.
Enjoy your surface intervals by arranging different activities such as a game of volleyball on the beach or something.
—
I hope this will help you a bit in choosing your perfect next SCUBA Diving Holiday.
Keep in mind that most diving destinations can offer all these types of diving and often you can do boat and shore diving with the same dive center.
If you need any help then feel free to contact me 🙂
We can offer you a liveabord diving in the Maldives.