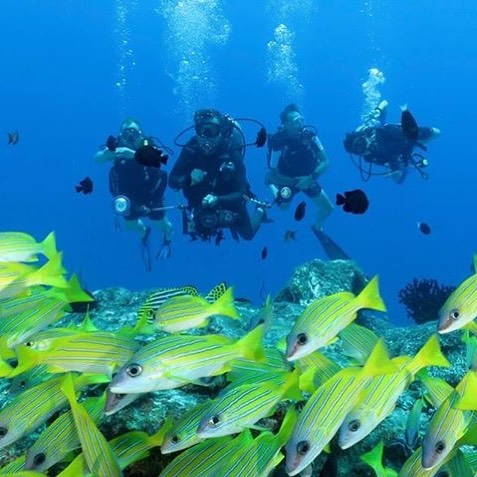 Humans are part of the Eco system and it is our responsibility to contribute towards the environmental sustainability. Earth 71% is covered in water and 99% of Maldives is sea, Read More
#bluehorizonmaldives
Unable to communicate with Instagram.
A dream come true! Perfect for any kind of surfer! Wish to come back soon 😉
My overall score of trip would be 9 / 10, I will be going again next year!
Satisfied in all points of view
I always wished to go on a surf boat trip and I finally did it. It was a tough choice between all the surf boats, but I think I made a good decision picking Blue Horizon III. I'm super satisfied. They took us to unbelivable waves, boat was amazing and crew really nice. I couldn't wish for anything more
not want to go home
10 days is to quick. I loved surf and Maldives
Everything speaks just for you perfect hosts, either on the boat or under water. The whole crew also deserves high praise for the perfection with which each one fulfills its mission
We were spoiled beyond words of you above and under water! What have commanded the dives, has let our hearts beat faster, because we had it all: the mantas, the mobulas, the eagle rays, several sharks, the whale shark, the stunning flocks of cute little and big impressive fish, in short to die for !!
We organized a boat trip for FCS on the Oasis. Everybody was delighted, an experience of a lifetime: amazing boat, perfect waves, excellent food and great memories
The staff were so well mannered making sure we had everything we needed by the end of the trip we felt like the crew were part of our family and friends and it was sad to say bye. The surf guides knew exactly where to take us. The food was AMAZING so many different options it was fresh everyday and everyone loved it.
Very nice boat, great team and very friendly crew. Amazing food and great fishing. Surf is awesome and if you like right handers I highly recommend Bluebowls. Be careful with reef cuts and fin rubs. Treat them everyday
We had a wonderfull trip in the central atolls, all of us were stoked with boat,crew and service. Cant wait to go again next year!
Just came back from a trip on the Horizon 2. Captain and crew were fantastic and the surf was great too… loved it thanx heaps for sharing your world.
10 / 10
Was a great trip. Super boat with a super crew. Food was excellent. 5 stars! Highly recomanded!
I will be back!
Good times on Horizon II
Honestly I can tell just the best about Blue Horizon. Before I came I was a little skeptical abut sleeping on the boat. But that turned out just great. Cabins are big enough and comfortable and it's no problem at all. Team is the best – always helpful and fun to hang out with. Everything was good and surfing was GREAT. The best I ever had. Wanna do it again, as soon as possible.
Surfers dream
I'll never forget this trip
Dream come true
Maldives are a dream come true for every passionate surfer. I've surfed in many other places, but so far nothing can't compare to my Maldives experience. Thanks to crew which always took us to the right spot. You can see that they're experienced in what they do and this is what I value the most.
"We loved our stay and the service was great. We would surely love to be back on those white sandy beaches and Horizon II"
"The experience on Horizon II was fantastic. It was the trip of a lifetime for me. The captain and crew did a fantastic job"