Legendary Bollywood actor Amitab Bachchan recently gathered his family in Maldives to celebrate son Abhishek Bachchan's 40th birthday.
He posted a cozy family picture on social media with the caption, "The family that stays together…sails together…
" This is something Maldivians know too well; after all they live in a country that's 99% sea.
Amitab's family photo was widely circulated on social media as well as mainstream media and what was so striking about the photo was that they all looked so relaxed and content.
Well obviously! They were in the Maldives.
What better place for a family vacay to get away from it all right?
Summer sun on your skin, wind in your face, clearest night skies, spectacular sunsets, falling asleep and waking up to the sound of the sea and having your favorite people around you to enjoy it with – now that is the good life.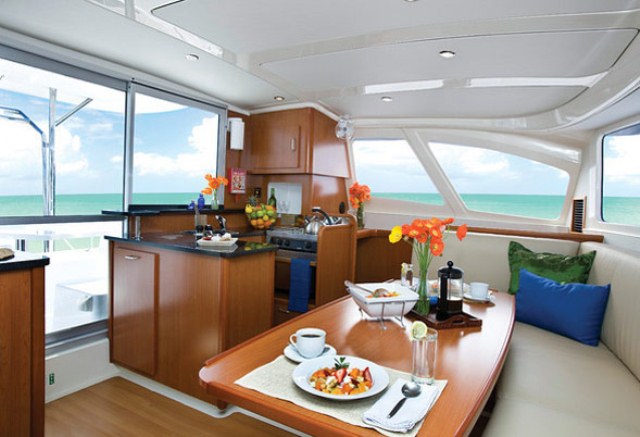 Depending on one's preference, sailing in Maldives could mean cruising through parts of the country, hopping from island to island, stopping for a sandbank picnic or a swim, snorkeling on colorful reefs, etc. And the thing is, no matter how long you gaze at that the picturesque views, you will never get tired of it.
To make sailing more exciting and romantic Blue Horizon has added 2 exquisite cruising catamarans to their fleet.
The first one is ready to set sail this Friday and for those on board, what a Valentine's Day this will be. These catamarans are equipped with modern facilities and personalized services are provided on the cruising trips to give unforgettable experiences to guests.