Crewed Charter in the Maldives
Some charterer's don't feel comfortable piloting an exotic boat on their own in unfamiliar waters. We want you to be able to take advantage of sunny weather and to take life as it comes. For you, we can provide a captain for your entire vacation or just until you reach the comfort level where you can take full command of the yacht.
Crewed Charter lets you explore the Maldives like you never have before. Complete with your very own professional captain and gourmet chef, this all-inclusive vacation experience includes spacious accommodations aboard a premium catamaran in a variety of destinations.
Simply pick your itinerary and leave your worries behind as we cater to every whim.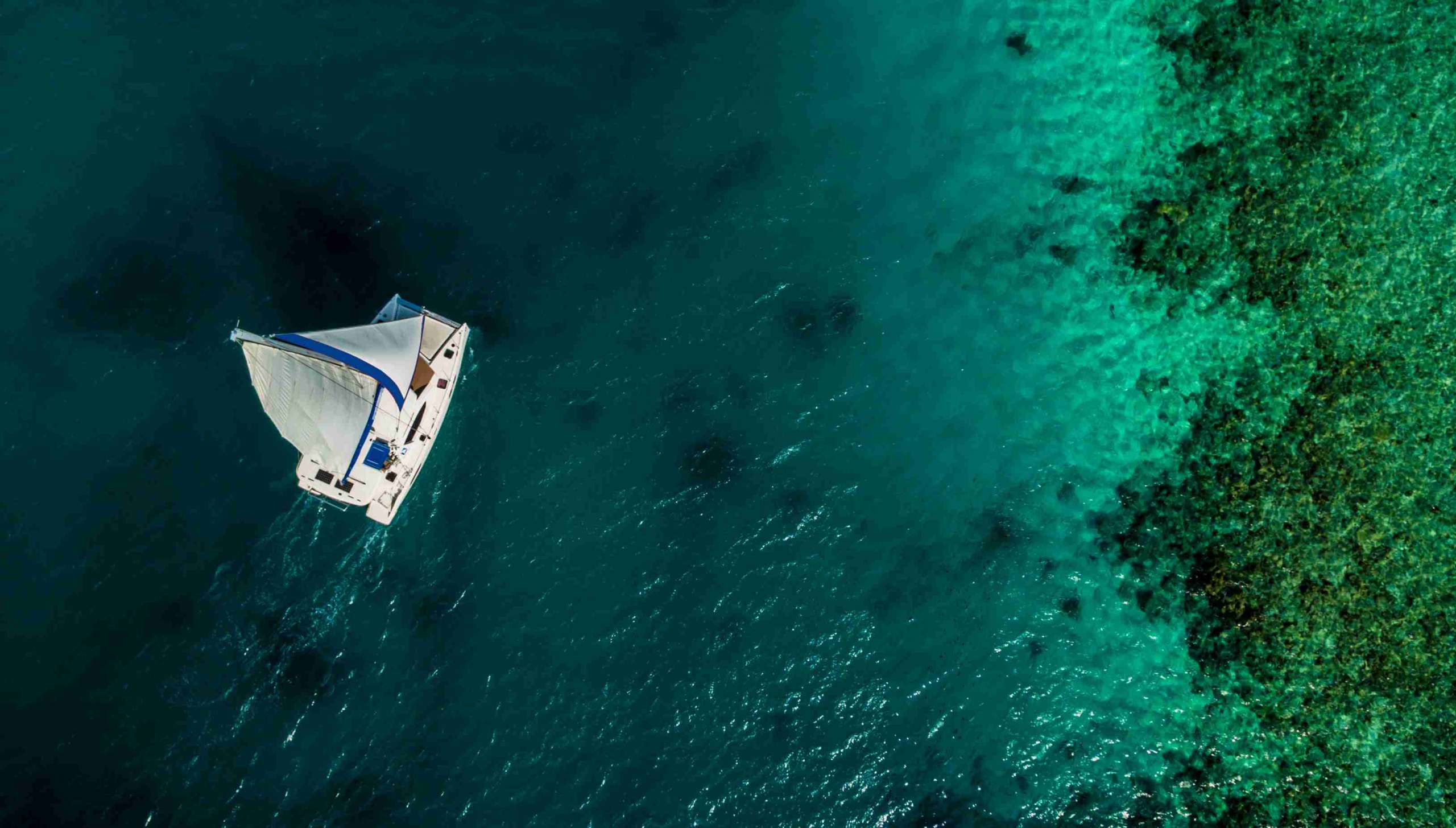 Whether you're seeking adventure, relaxation or a taste of both, your captain will navigate to new and exciting locales to suit any mood. Kick back on a secluded beach one day, snorkel in the bright blue sea the next, or spend some time living it up with the locals; the choice is always yours on Crewed Charter.
Crewed Charters are perfect for less experienced sailors looking for a relaxing break or for newbies. Even expert sailors can benefit from a skippered yacht charter, getting a chance to relax and enjoy a stress-free holiday.
When you choose the crewed option we recognize that this is still your vacation, so you choose your itinerary and the sites you want to discover or rediscover. The skipper can also be your guide to lead you on your cruise to discovery. Just because you have chosen the skippered option does not mean that you can't take all the time at the helm that you wish.
If you just want the skipper until you feel comfortable with the yacht he or she will familiarize you with all the working systems on the boat; allow you all the time at the helm that needs, help you brush up on navigation, mooring and set anchor.
With years of boating experience and a wealth of local knowledge, your crew will be an indispensable guide to all the great attractions in your cruising area. The Crewed Charter experience is tailored to your specific preferences. From showing you the best spots to snorkel to serving up your favorite drinks and snacks, or choosing the perfect anchorage for an amazing sunset, your crew's only goal is providing an unforgettable vacation experience for everyone aboard.
Your personal chef will make it a point to learn what you love, then craft a bounty of gourmet meals, snacks and drinks sure to amaze your palate over and over again. From locally sourced fare to simple culinary classics, the dining experience aboard a crewed yacht charter is one you'll be savoring long after your journey.
Choose a crewed charter holiday, experience an all-inclusive adventure all about you, and sail in style.
For more information Feel free to contact us.
Contact Us