Bareboat Charter in the Maldives
A bareboat charter is a type of charter when you charter a yacht, boat, sailboat, motorboat, catamaran, etc.  Blue Horizon Skipper is Mandatory for all the bareboat Charters.
Blue Horizon Skipper is mandatory on all the cruises. He's responsible for all aspects of running the yacht, including sailing, navigating, anchoring, provisioning during the cruise, cleaning..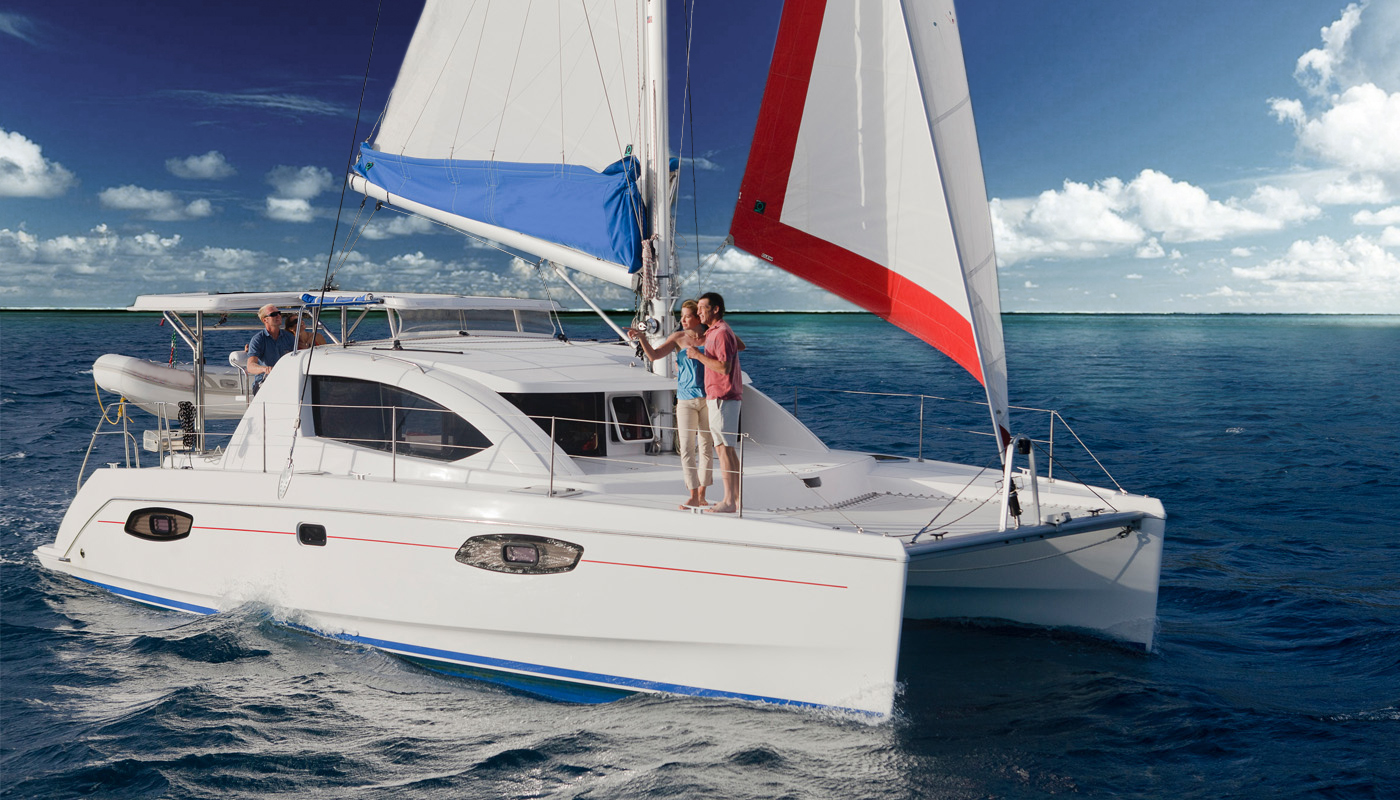 Bareboat Charters in the Maldives is a unique experience since there aren't many sailing catamarans available in the Maldives.
Blue Horizon Happens to be the only company in the Maldives at the moment offering bareboat Charters on Leopard 38.
OPTIONS & EXTRAS
Chef
Want your hands free to enjoy your holiday? Why not hire a chef? The choice is yours. For added luxury, hire a chef so you can sample the local cuisine. All you need to do is make sure skippers and chefs get their own cabin on your yacht.
Water sports
We offer a selection of extras for your water sports lovers and adrenaline junkies upon request.
Provisioning Services
Begin your vacation sooner and save time and money with our wide variety of personalized provisioning services. Let us take all of the hassle out of provisioning your yacht with the highest quality, freshest foods and best service by purchasing provisioning in advance for your breakfasts, lunches, snacks, and some of your dinners.
We offer a range of easy, personalized provisioning services to meet your crews' desires and dietary needs. Through our close network of the best local suppliers and an understanding of your needs, we are able to take care of all the work getting you on the water faster, while ensuring your complete satisfaction.
We coordinate everything for a hassle-free experience by conveniently delivering your order to your boat upon arrival. Leave the challenging shopping to us and jump right into your vacation!
Beverages
Why start your vacation by carrying cases of drinks to your yacht? We offer a wide selection of soft drinks and alcoholic beverages that can be ordered a-la-carte and stocked on your boat the day of your arrival.
Special Occasions
Special packages, ranging from unique cakes to flowers and champagne, make onboard celebrations memorable. We will customize a package especially for your occasion, from birthdays to weddings.
If you'd like to book a sailing charter in the Maldives, please contact us below.
Please note we have stopped Offering the Bareboat charters. We no longer have Catamarans in our fleets.
Contact Us